Our videographer teams are highly experienced and we use only the very best equipment. We produce & record video content, provide professional post-production editing, and deliver a finished product. A typical production is shot with 6 cameras and during the editing process we select the best four angles throughout the video to sync and upload into the portal. Our compact, non-intrusive camera equipment is ideal for capturing intimate detail for procedural videos, product demonstrations, training procedures, etc. We also have the capability to record large-scale events with full production teams utilizing high-end commercial grade equipment.

Professional Video Production: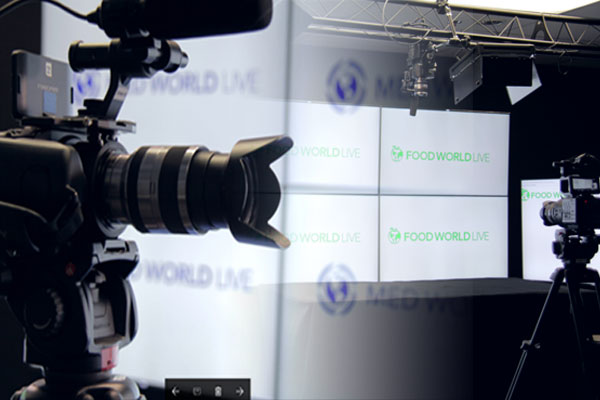 In-House Studios
Our professional studios, located in Charlotte, NC are outfitted with commercial grade cameras, lighting, microphones, dynamic "TV wall" backdrops, and various other features. This space is ideal for any demonstration videos, training/instructional productions, interviews, etc. that don't require a specialty setting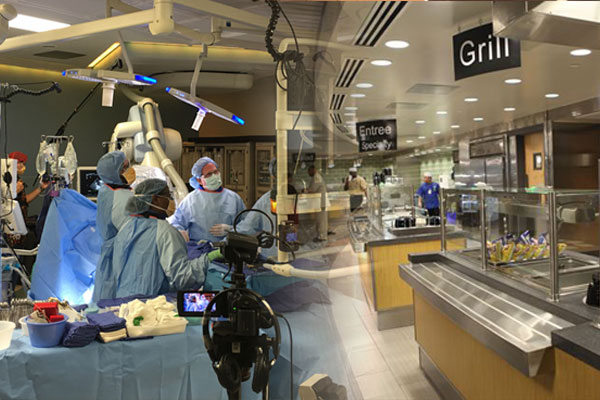 On-Location Shoots
When a custom location is required/desired for a production, our fully-equipped professional film crews travel to any desired location, providing a full turn-key solution. Our teams have extensive experience in a variety of environments and are fully credentialed for access to hospital facilities as needed.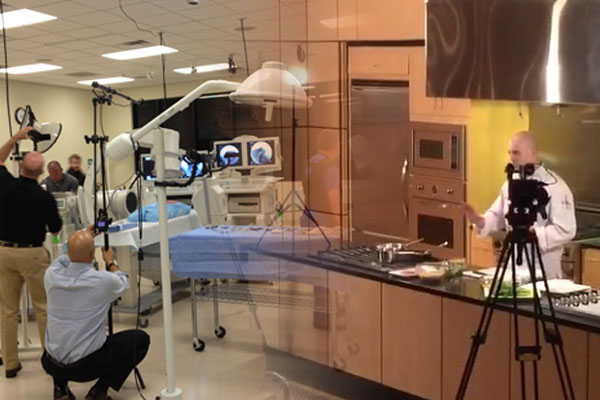 Specialty Studios
We have multiple partnerships that allow us access to shoot in specialty settings such as professional kitchen studios. This option provides flexibility when a specialty setting is needed, We coordinate and provide all neccessary equipment for a full on-site production based on the needs for each individual video shoot.
Have Existing Video Content?
Our customers have the option to submit existing video content or record their own new videos to include in the portal. We provide recommended camera packages, video shooting instruction, and camera set-up training. When recording is completed, you simply send us your video footage. The options to send footage include mailing SD cards, hard drives or via secured internet transfer sites. Our technology team edits, syncs and delivers a final product.
"Our project required shooting simulated procedures in real hospital environments. To accomplish this, it was important to make best use of the space and personnel available to us, and to be forward-thinking in how the individual shots would be utilized in the finished environment.

During the shoots, the Med World Live team was very helpful in thinking through the setup and shooting of each procedure. Their flexibility was essential in making sure that we were able to fit our shooting around the busy and changing schedules of the doctors who were assisting us with the demonstrations. They were able to successfully work with the doctors to understand how the procedures would be performed, and set the shots to best capture the key elements of the procedures.

Our post-production editing also required having expert doctors review the video drafts for content and accuracy of the information presented. Throughout, the MWL team remained flexible and efficient, taking change requests in stride and turning around revisions quickly. This allowed us to meet the quality needs of our experts while producing an engaging and visually appealing video."


Peter Lynch
Digital Solutions Editor
American Academy of Pediatrics
0.03