Online Applications
Our "ONLINE" applications allow you to view your entire library of videos using a Wi-Fi internet connection and are available at the App Store and on Google Play.To access your video library on
a mobile device, download the ONLINE version of the appropriate application and login with your userid & password

The ONLINE applications will auto-save your login credentials upon login and will maintain your access for the current session. After logging out of the app, you will be required to re-enter your userid and password upon your next login.
Tip: Viewing videos via the ONLINE application requires a strong Wi-Fi connection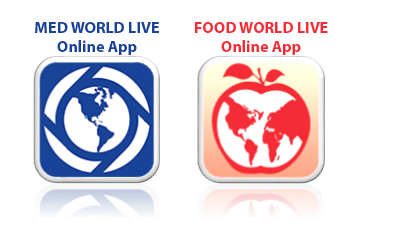 Offline Applications
Our "OFFLINE" applications allow you to download video "hardsets" locally to your mobile device(s) so you can continue to access the videos without an internet connection; OFFLINE apps are available at the App Store and on Google Play. To access hardsets, download the OFFLINE version of the appropriate application and login with your userid & password. The OFFLINE applications will auto-save your login credentials, enabling you to simply tap login in future sessions to access your OFFLINE hardset video library.

Upon login, you will see all of the offline hardset videos you are authorized to download. Please note that not all videos in your online library may be available as hardsets.

Downloading Hardsets
A strong Wi-Fi connection is required for the initial download as well as any subsequent updates to the hardset videos.

The files vary in size and may be quite large depending on the individual video length so please allow adequate time to download and install.

Timeout issues are usually attributed to poor or interrupted internet connectivity. If you encounter a timeout message you'll need to reattempt the installation.

If an OFFLINE hardset video fails to install, please check available storage on your device prior to contacting your account manager.
Offline Apps - Important Tips
Once a hardset is downloaded, the OFFLINE applications work best with Wi-Fi disabled. Turning Wi-Fi off prevents the app from attempting to contact the server for updates and will eliminate potential access issues should you encounter Wi-Fi connectivity issues.

Even with Wi-Fi disabled, you can still use the "email send" function in the Help, Contact and Notes panels. The emails will be sent once Wi-Fi connectivity is restored.

If a video hardset that you've previously downloaded is updated, you'll need to update/download the updated hardset prior to being able to access the hardset (you'vee see the word "UPDATE" in place of "WATCH" on the video). Check for updates periodically, as you will need a strong Wi-Fi connection to run them.

Each authorized user is entitled to 2 device licenses (e.g. 1 license for a tablet and 1 for a phone). After using 2 licenses, the company/user must purchase additional licenses.

If you delete the OFFLINE application from your device, all local video downloads will be deleted as well.

The individual video hardsets are packaged within the OFFLINE application when they are downloaded.

"Restore Purchases" function can be used when your mobile device needs to be replaced or if the OFFLINE application is deleted and re-installed. This will help you restore all OFFLINE videos downloaded.

Please contact your account manager prior to manually deleting the OFFLINE application or if you wish to remove specific hardsets from your individual video listing.
back to top
---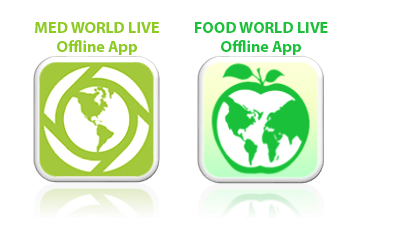 Mobile Platform Tips
There are several differences between the web platform and the mobile application platform, and the viewing experience will therefore be slightly different depending on how you're accessing your video library.

Mobile Platform Experience:
To pause/play the video, simply tap the pause/play action bar icon. Tapping the main angle does not pause or play the video on the mobile platform applications.

Tap and drag a supporting angle to swap angle positions. The supporting angle will move to the main angle location and the main angle will move to the supporting angle location.

The video will continue to play as angles are swapped.

You can move any angle location to any other angle location.

On Android, you'll need to tap and hold an angle for several seconds. When you see the angle change and the angle number duplicated, you can then swap the angle.

While in Dual View or Quad View, you can tap and drag any angle to any other angle position.

To enable slow motion, tap the slow motion button. Tapping the slow motion button again will take you back to regular play speed (Android devices do not have slow motion capability).

To close a video and return to the video catalog listings:

Apple: tap "< Back" in the upper left corner; Android: tap your back button.

To refresh your video list so that all newly updated and/or authorized videos appear:

Apple: tap/hold the screen and swipe down; Android: tap the refresh icon at the top right.

To logout of the mobile application:

Apple: tap "Logout" in upper right corner; Android: if you are in a video, tap the menu button and then tap logout.

Tap "Categories" in the upper right corner to view configured categories. If a drop down does not appear, no video categories are configured.

Tap "Settings" in the upper right corner to control your video timeout option. By default, the video will pause after 10 minutes of no user device interaction.
Mobile Platform Appearance:
The Company name will appear centered at the top of the video screen in place of the background image/logo seen on the web version.
back to top
---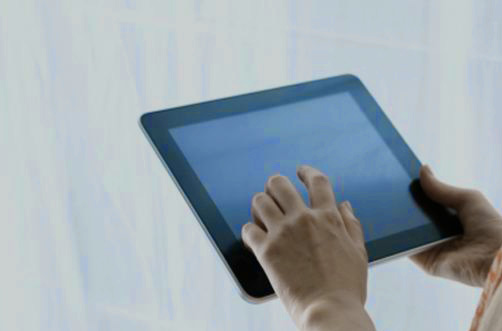 Application Error?
Please report all bugs to support@truestreammedia.com and include as much information as possible, including:
A screenshot of the error or bug/issue you're experiencing.

An explaination of what happened, or the sequence of events/clicks that preceeded the error.

The device being used when the error was encountered (please be as specific as possbile; e.g. iPad 2/ iPad 3 w/Retinal Display/Samsung Galaxy Tab 4 7.0/Samsung Galaxy Note 10.1 2014 Edition, etc.).

The model number of the device:

Apple: Settings/General/About.

Android: Settings/General/About Device.

The version of application:

Apple: Settings/General/Usage/Manage Storage NOTE: Select 'Manage Storage' under STORAGE heading, not the ICLOUD heading, then Select the appropriate Application to obtain version info.

Android: Settings/General/Application Manager - Select the appropriate Application.​
back to top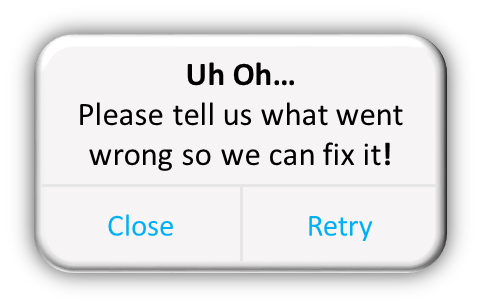 0.08